Rich and Tania LaLonde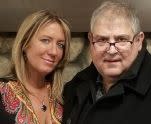 Rich and Tania LaLonde are the Owners of the Summit Place Automotive Group which operates Kia Dealerships in Auburn Hills, Clinton Township, and Grand Rapids.
Their dealerships are esteemed members of the Kia President's Club for their commitment and drive to continually grow and provide exceptional customer service.
As parents, they are committed to helping other parents drive safe reliable transportation regardless of their past credit history. They stand behind their commitment that if you earn over $2,000 per month, and have $500 down, you can get Pre-Approved Online to drive a new Kia from Summit Place Kia.
Not only do Tania and Rich LaLonde employ over 150 Michiganders, they are the parents of 6 children, all of which participate in making Summit Place Kia the #1 Kia Dealer in Michigan.
Meet the LaLonde family

History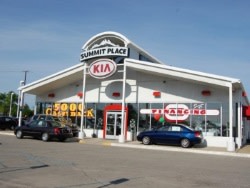 Rich and Tania LaLonde acquired Summit Place Kia in Waterford, Michigan (formerly Dick Scott Kia of Waterford), in the fall of 2007. A year later they acquired Dick Scott's 2nd Kia store in Canton, MI. In 2011, prior to acquiring Summit Place Kia East (formerly Mount Clemens Kia) Rich and Tania sold the Canton Kia Dealership Location. Within 18 months, Summit Place Kia quickly became Michigan's #1 Kia Dealer. In 2017, they acquired Summit Place Kia West, in Grand Rapids.
The duo immediately realized the facility in Mount Clemens was too small so they acquired property at the corner of M59 (Hall Road) and Gratiot, just off I-94, to construct a new Facility. In 2016, after years of planning and construction they relocated to the new facility, soon after, Summit Place Kia became the Michigan's #1 Import Dealership, out selling all Michigan Toyota, Honda, Nissan Dealers.
After building the new store in Clinton Township in 2016, they acquired property near the Palace of Auburn Hills and built a 27,000 square foot facility to accommodate over 500 sales and service customers per month. The store in Waterford was relocated to Auburn Hills in September of 2017 and renamed Summit Place Kia Auburn Hills.
Corporate Responsibility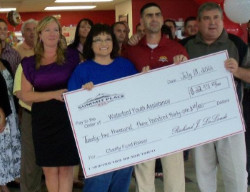 7 years ago the LaLonde family started an annual fundraiser to support local causes.
For the first three years they supported Waterford Youth Assistance, over the last 4 years they have supported the Veterans Treatment Courts in Oakland and Macomb County.
To date, LaLonde Charities has donated over $500,000 to local non-profit organizations.